Versay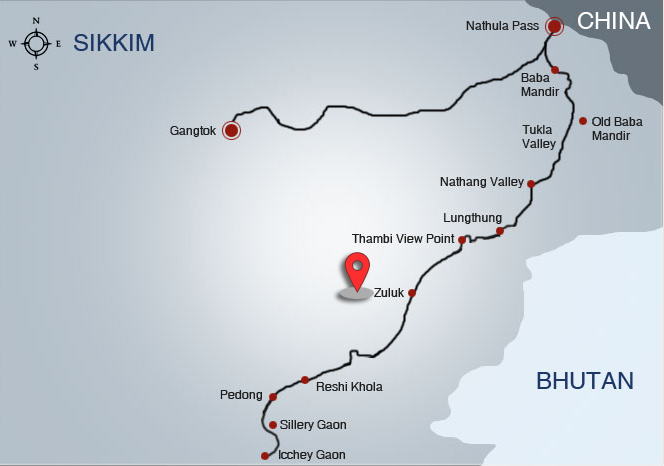 Versay
Varsey Rhododendron Sanctuary is located near Hilley, in West Sikkim. Sandwiched between the Singalila National Park in the south and Khangchendzonga Biosphere Reserve in the north, this small 104-sq-km sanctuary is at an altitude of 10,000 ft and supports a wide variety of bio-diversity. But the main attractions of the sanctuary are the rhododendrons which bloom in April-May coloring the Sanctuary in wild abandon.
Hilley is the last motorable point before Varsey. A four-km walk through beautiful pine forests takes you to the Sanctuary.
Positioned at an altitude of 10,000ft, Bersay or Barsey is renowned for its Rhododendron Sanctuary. The sanctuary falls in the West Sikkim district and can be accessible by road via Hilley, Dentam or Soreng from Geyzing.

What to see:

Varsey is renowned for its Rhododendron Sanctuary.Its truly a mesmerizing experience to visit the full bloom of hundreds species of Rhododendron. It is one of the easiest trek (4 Kms) specially for the beginners. On clear days one can see the mighty Kanchandjangha from the Versay top.

How to Reach:

NJP to Hilley : 135 kms, 5-6 hours drive. Hilley is the last motorable point from where one can start hiking. Trek from hilley - versey crosses through the sanctuary. and april being the blooming season for rhododendrons, orchids, primulas, aconytes, foxgloves & bluebells u can understand that place is an unexplored valley of flowers.