Reshi khola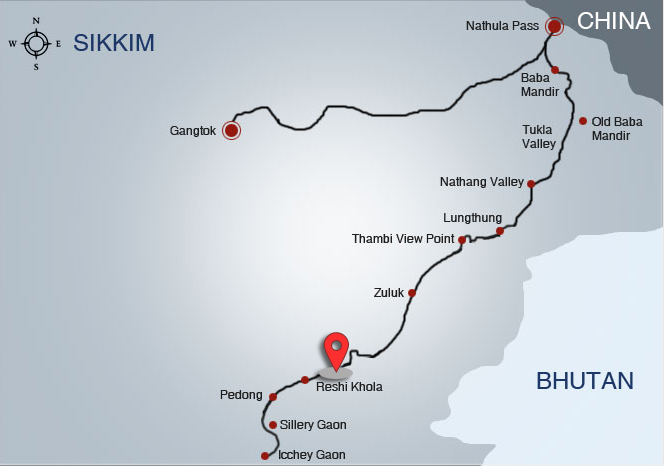 Reshi Khola
Reshi Khola, or more commonly called Rishi is situated in the foothills of the eastern Himalayas in North-East India. Reshi Khola, an emerging riverside tourist destination nestled in the Kalimpong sub division offers a soothing refuge from the frantic city life. Reshi is a new tourist spot just on the bank of river Reshi which meets Teesta at Rangeet, the gateway of Sikkim. Topographically, Reshi Khola marks the division between the states of West Bengal and Sikkim. This border village of east Sikkim, is surrounded with mountains and forest. Moreover it is also the perfect stopover for the tourists travelling to The Silk Route" tour as Reshi is an ideal camping ground and picnic spot.
What to see:
Reshi Khola is one of the very rare tourist destinations in nort - east , where once can stay just on the banks of river and spend lazy time by listening the strong but sweet sound of flowing water. This place in surrounded by hills in all sides. Perfect for nature lover to enjoy the scerinity of the place and bath in the river or indulge themselves in fishing. This is also ideal place for picnic for group travellers.
One can visit nearby places like Arirar, Renok and Rongli by hiring a car.
How to Reach:
Pedong to Reshi : 15km
Reshi Khola can be reached by road from NJP/Siliguri.There are no regular transport services to Rishi Khola. But one can break the journey at Kalimpong or Pedong and can hire a personal vehicle from there. Only big cars like Sumo or Max can reach the place. Or one can avail the 1 km lovely trek route through the jungle and river from the main road.