Pabong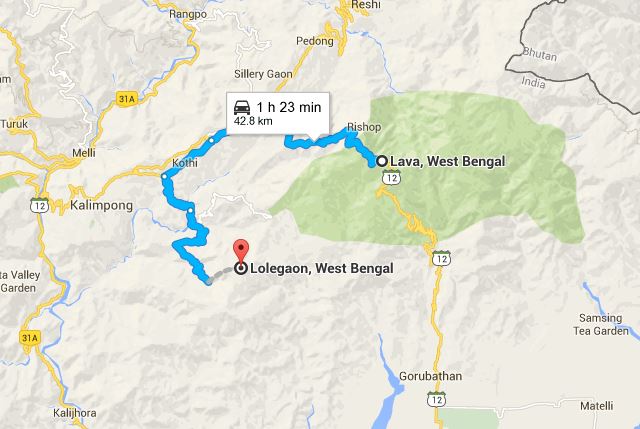 Pabong
With the widest possible view of the snow capped view of mighty Kanchenjhengha, Pabong offers an enigmatic warmth with honest hospitality, deep moist forest of huge Pine, Cypress, Oak, Shal and Rhododendrons. The spectacle of scintillating sunrise or sensuous sunset from the nearby hilltop of Jhandi Dara is an experience of the lifetime. On clear days even the mighty Mt Everest is visible from the spot. It has some of the best hiking and trailing options in the eastern Himalayas. A birding paradise, it also meant for those who prefer a true hide-out as their holiday destination. Amidist the deep pine forests at an altitude of nearly 4700 feet and surrounded by the deep and dense Neora Valley Forest, Pabong enjoys one of the best views of Mt. Kanchenjungha. Within the vicinity of few kilometers from the popular tourist spots of Loleygaon, Chuikhim and Chakhole, this tranquil village of Pabong has somehow escaped the clutches of commercialisation and mass tourism. Here, you can trek along the Neora forest and enjoy bird watching, take village walks along the terraced paddy fields and spend the quite evenings watching the lights of Kalimpong flickering in the horizon. If you are searching for a hidden corner in the Himalayas, then spending your weekend in Pabong would be very much rewarding.
What to See:
Pabong is only 4 Kms from Charkhole, 20 Kms from lolegaon, 32 Km from Lava and 26 Kms from Kalimpong. One can hire a car and visit any/ all the places in the same day.
How to reach:
NJP to Pabong :130 kms
Kalimpong to Pabong : 26 kms
Lolegaon to Pabong : 20 kms
One can hire vehicle from NJP or take rute vehicle upto Kalimpong and hire vehicle from there. It is some 20 kms from Loleygaon and 04 kms from Charkole. Hiring cars from any of these places is the only option.