Lamahatta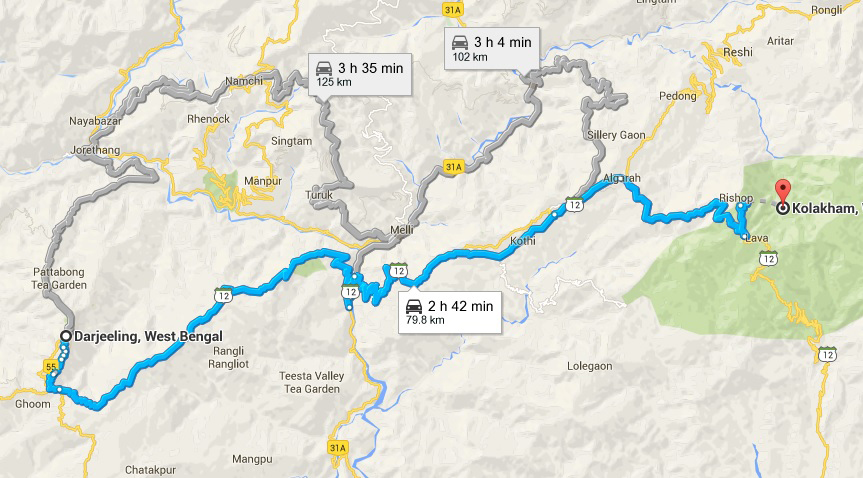 Lamahatta
At an altitude of 6800 ft Lamahatta is a calm and peaceful place with Pine trees standing majestically with the looming Mount Kanchenjunga in the fore front. The Budhhist Prayer Flags fluttering at the slight breeze were 500 years old Buddhist Monastery is situated just 20 min. walks. The inhabitants are mostly tribal Buddhist people like Dukpas, Sherpa, Yalmoos.
'Lamahatta' word derived from people wearing Bukhus similar to Buddhist Monks as lamas. So place name known as Lamahatta from the British Time .
What to See:

Places that can be covered from Lamahatta are:
Takdah - A small hamlet located around 28 km from Darjeeling and around 40 km from Kalimpong, is an upcoming tourist destination. This little unknown hamlet has a very pleasant weather all the year round.
Takdah Orchid Centre and various tea gardens are the main places to visit in Takdah.
Gari Danda Hill top old Fort - Ths distance is around 3 Kms from Lamahatta.
Aprt from these walking amidst the Dhupi plantations with lush green flora all around provides a thrilling experience.

How to reach:

NJP to Lamahatta - 70 Km. via Jorebunglow
Jorebunglow to Lamahatta - 15 Km
There is no regular car service to Jorebunglow from New Jalpaiguri station or Siliguri Junction. One can hire a car to Lamahatta directly from Siliguri. It is almost 3-4 hrs journey from New Jalpaiguri. One can also break the journey at Jorebunglow and then take a car to Lamahatta.