Okhrey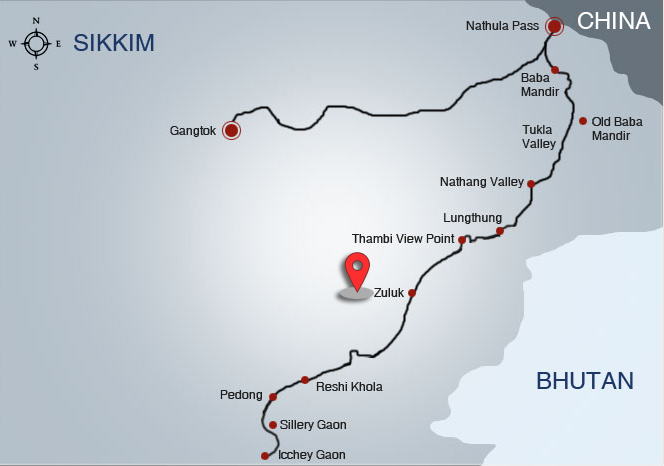 Okhrey
Okhrey is a small village situated in West Sikkim district. Okhrey is mostly inhabited by Sherpas. Okhrey comes under Daramdin BAC Block and is approximately 110 kilometres from the capital Gangtok. The nearest town from Okhrey is Sombaria at a distance of around 20 kilometres. The main occupation of the people of Okhrey is farming, and they mainly produce potatoes. The memorizing colors of sun-rise and sun-set, wavy mountains, Okhrey Monastery and heavenly nature are main attractions of this village, distance from Siliguri about 145 kms through Teesta, Jorethang. Cool and calm Okhrey situated on 110 kms away from capital city Gangtok. Maximum number of tourist treats Okhrey as getaway of Versey Rhododendron Sanctuary.

What to see:

As mentioned before Okhrey is the getaway of Versey Rhododendron Sanctuary, but it is recommended to stay at least a night or a day. Because Okhrey itself has treasure of natural beauty and lots of birds, now days Okhrey is paradise for bird watcher. Okhrey Monastery can be visited by walking from homestay, situated on hilltop of the village, was built by Sherpas in 1950. View of Darjeeling hill in night is like starts in galaxies from Okhrey village.

How to Reach:

NJP to Okhrey : 145 kms, 5-6 hours drive. One can reach Rangpo from NJP/Bagdogra and then proceed to Okhrey via Jorethang.
Nearest airport is Bagdogra (IXB) and nearest railway station is New Jalpaiguri (NJP) direct cars are available from Siliguri, airport and NJP to Okhrey. Okhrey can be reached by shared transport from Siliguri, via Jorethang. Take shared jeep from Siliguri to Jorethang then another shared jeep to Okhrey from Jorethang (total time around 6/7 hrs). Okhrey also well connected with Gangtok through Ranka road, Melli-Nayabazar, Sombaria and Pelling.