Kolakham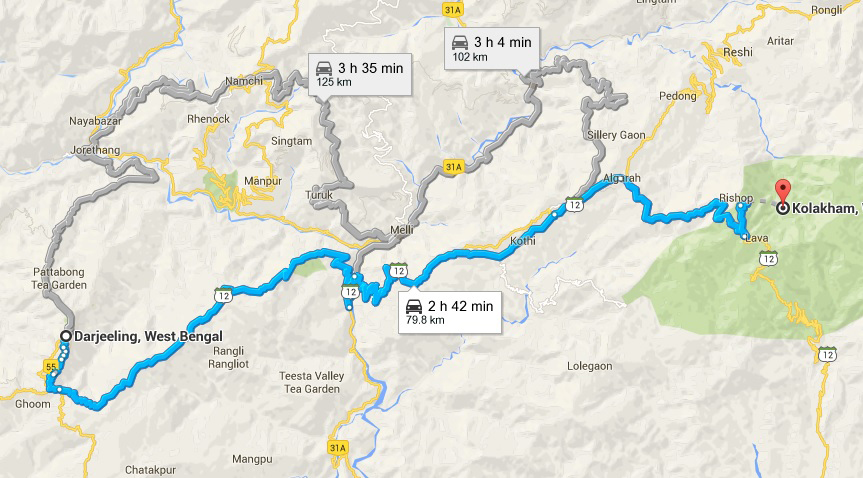 Kolakham
Located just 8 kilometers from Lava the village of Kolakham is perched on a hill 6100 feet high overlooking the mighty Eastern Himalayas. Kolakham is a village of 60 Nepali families belonging to the "Rai" community. Nestled beside the Neora Valley National Park, this charming location offers majestic views of Mt. Kanchenjunga. In clear weather, the snowy peaks of Kabru, Kabrudome, Kanchenjunga and Pandim stand out against the streched sky. One can enjoy the beautiful range of snow peaks, the never ending green forest and variety of birds from this place. In the west, they end at the foot of the Kanchenjunga. Enthusiasts can go for a walk on the jungle trail. The chance of coming across wildlife is quite high here. A trek of 5 KM will take to the beautiful Chhangey falls.
What to See:

The tranquil nature with tall mountains all around this place is just ideal for nature lovers. There are few near by spots which day travellers can visit. 4 Kms by car to Changey Falls and a 5 Hrs trip by car to Neora Valley Nation Park. A day trip to Lava, Lolegaon, Rishyap etc can be also made.

How to reach:

NJP to Kolakham - 123 Km. via Kalimpong or 117 Km. via Garubathan
Lava to Klakham - 8 km
There is no regular car service to Kolakham from New Jalpaiguri station. One can hire a car to Kolakham. It is almost 5 hrs journey from New Jalpaiguri. One can also break the journey at Kalimpong or Lava and the take a car to Kolakham.